Sb411 compatible ink for Mimaki TS300P-1800 now available from Rainbowjet Digital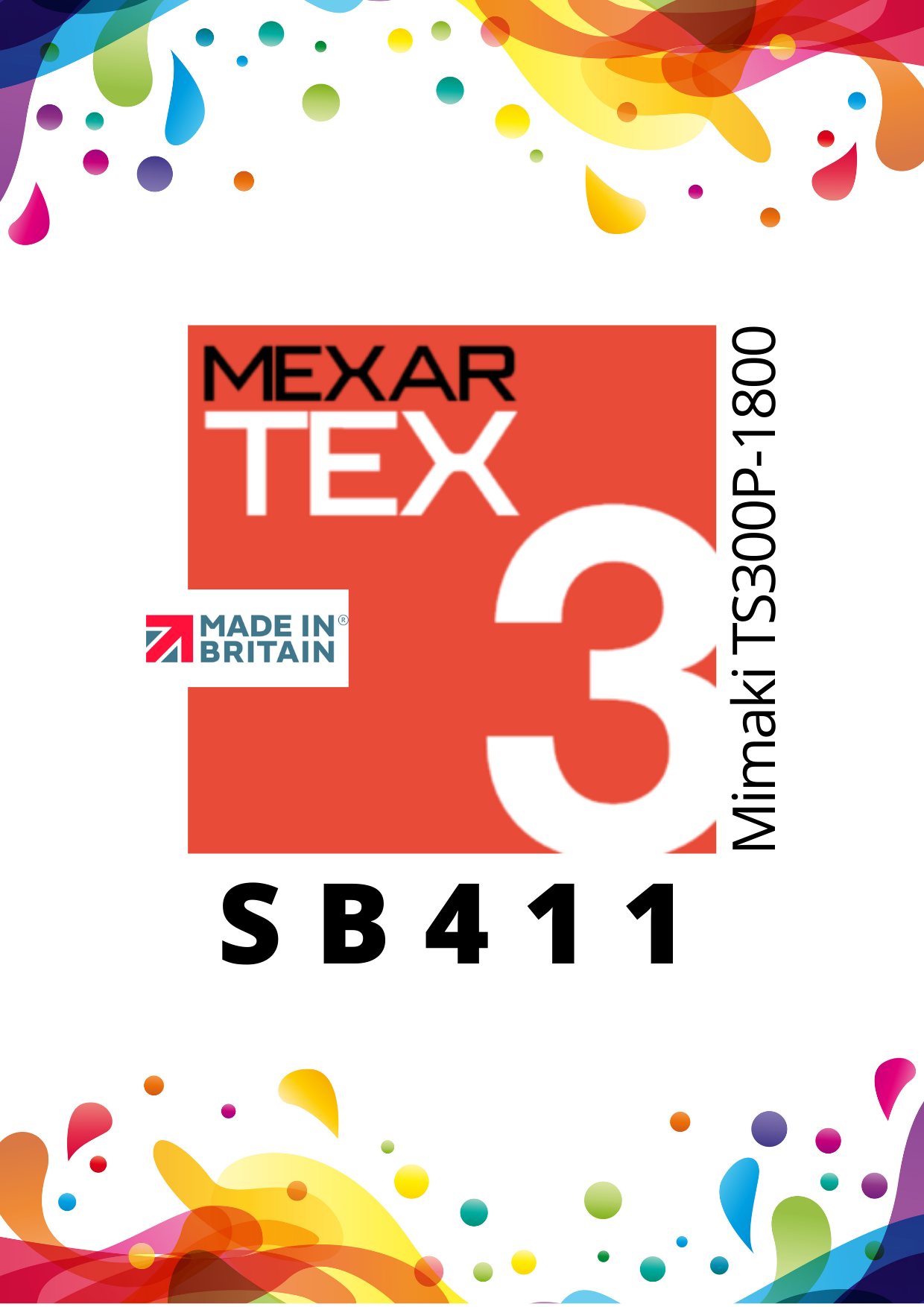 Made right here in the U.K. Mexar's high vibrancy sublimation ink for the Mimaki TS300P-1800 is now available from Rainbowjet in standard 2 Litre MBIS bags, with SB411 chips. Colours available at launch are Blue, Magenta, Yellow and Black, with lights and fluorescents anticipated depending on demand.
Specifically to assist users to convert their machines from the OEM ink set, Rainbowjet is offering a set of BMYK inks at a reduced price, together with a bespoke .icc profile generated either remotely or on-site. Additional profiles can be made on request.