TEX1 Digital Textile Pigment inks
Product details
Mexar TEX1 are UK-made inks: a high performance aqueous pigment ink for digital textile printing applications. It combines the highest quality inkjet-grade pigments with Mexar's proprietary textile binder system to create superior performance in terms of colour gamut, printability and fastness properties. 
Available in a wide range of colours: cyan, magenta, yellow, black, blue, red, green, orange, violet and grey. This enables Mexar TEX1 to produce a large colour gamut suitable for fashion, home décor and other textile printing markets.
Mexar TEX1 is available for a number of different printheads, including Epson (DX4/5/7), Ricoh (Gen4/5), Kyocera (KJ4B), Fujifilm Dimatix (Starfire 1024S/M)
Printhead Compatibilities:  EPSON | FUJIFILM (DIMATIX) | PANASONIC | KONICA-MINOLTA | RICOH
BENEFITS

GOTS certified inks
Superb Colour Gamut
High density black (best in class)
Excellent light wash and rub fastness
No extra handle to fabric
No steaming or washing required
Suitable for multiple fabric types
Superb run-ability
Available in 1kg, 5kg and 25kg containers*
* prices shown are indicative of 1Kg bottle supply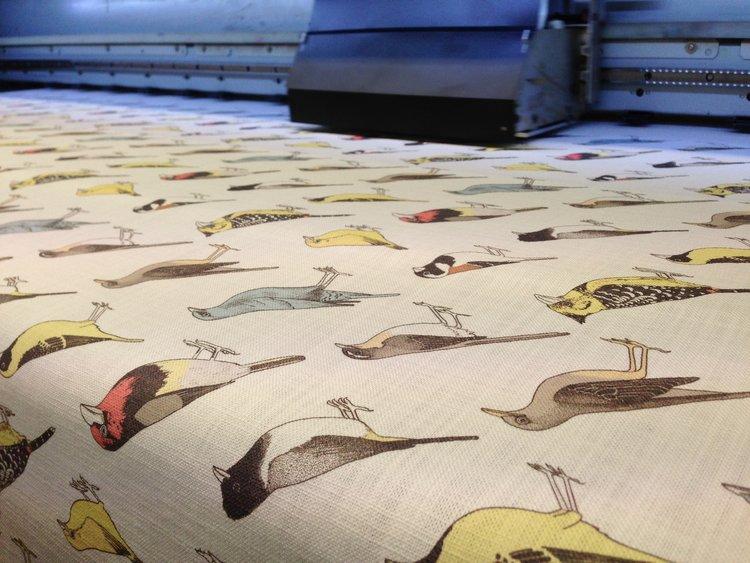 Product reviews
4 reviews
good ink. delivers. would recopmmend using the dedicated pre-treatment if you can, as this really ups the colour and brightness of the print. will print fine on other off-the-shelf pretreated fabrics too though (e.g. premier). nice job
tried these as was having problems getting my regular inks through- 'supply issue', which turned out the manufacturer wasn't willing to re-register the product under new UK rules. Happy to find UK (and local!) supply. No more import headaches. Awesome black density and ink has run well to date - recommended.
installed in our textile printer with 6x DX5 heads. just to check it out so far no issue, will be switching to these from our current inks (imported from CN). happy with the print quality and ink performance - add cleaner to the range?
great UK inks especially the black. running since 2021 in my chinese-made DT printer without issue!