Sublimation Ink for Ricoh (encore SFR) - 100ml
Sublimation Ink for Ricoh (encore SFR) - 100ml - Rainbowjet Digital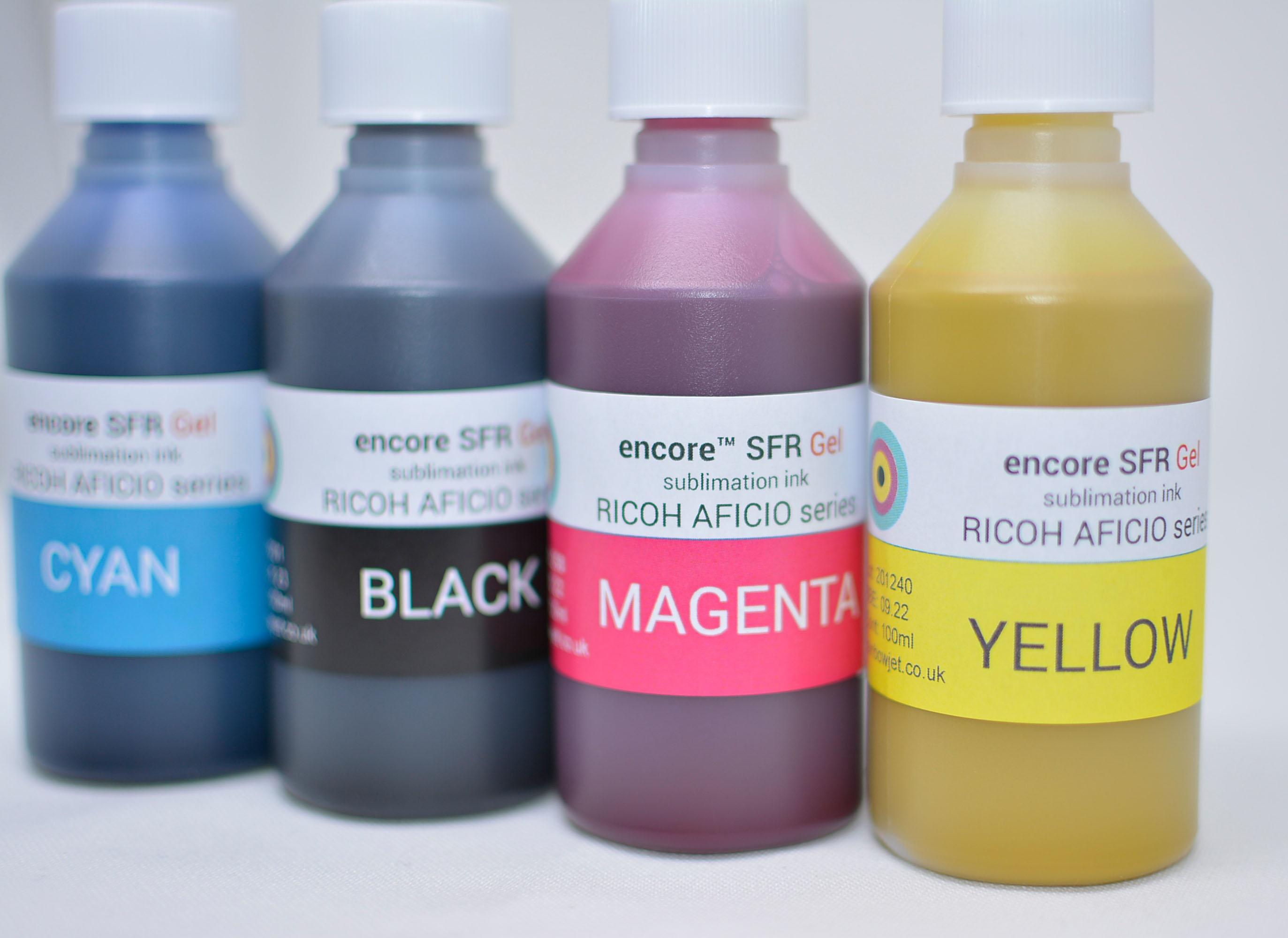 Product details
Rainbowjet encore™ SFR Refill sublimation ink for all Ricoh / Virtuoso printers
Compatible with all Aficio models, including:
GX3000, GX3050, GX3300, GX7000
SG3110DN/w, SG3110SFN/w, SG7100DN/w 
Virtuoso SG400, SG800
For use with GC21, GC31 and GC41 refillable ink cartridges.
Packing: Recyclable 100ml HDPE bottles with child-tamper proof caps.
ICC Profiles can be found here, or may be downloaded directly after purchase via your order confirmation email along with recommended printer preferences settings and Adobe Photoshop settings.
Product reviews
3 reviews
very happy thanks - can you also offer a larger bottle of this esp. black? thx
good inks and thanks for the fast delivery too!
this is the best dyesub ink i've had - will be back for more.ta