Product details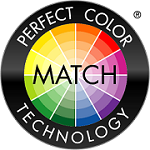 Premium Product
Filled cartridge, inclusive chip, chemically c
ompatible and colour matched with original Mimaki SS21 ink.
For all JV32, JV33, JV34, JV150, JV300, CJV Printers
easyinks light solvent inks are OEM-alternative inks for digital large format printing. They are developed and produced in Germany incorporating an innovative ecologically-sound formulation and free of repro-toxic ingredients.
MADE in GERMANY to high quality standards
Absolutely scratch, alcohol and chemical resistant
Perfect gloss
Made for high resolution printing
Free of any repro-toxic ingredients
High grade components used
Strict in-house quality control
Due to its precise formulation, fully compatible to OEM products
Due to better dot gain control of the ink, it is possible to achieve a higher resolution with fewer passes. Compared with OEM inks, this results in up to 40% higher productivity (less time and ink consumption  with better optical resolution).
Product reviews
2 reviews
Great inks. hope you can keep them coming
fantastic service, thank you